It's always confusing to understand which gland goes with the crow and which with the 3rd eye chakra.
Most say the 3rd eye is connected to the pineal gland and that the pineal gland even looks like an eye. They compare it to the Eye of Horus. They also say it is located directly behind the eyes.
But... this is not true at all.
The gland that is located behind the eyes is the pituitary gland. The pineal is further back and a tad higher up.
As such the pituitary gland is connected to the 3rd eye and the pineal to the Crown chakra.
As for the story it looks like an eye... it doesn't. Part of the brain looks like the Eye of Horus but this is neither the pineal nor the pituitary gland. This Eye of Horus is formed by the ventricles (spaces that are filled with liquid in the centre of the brain. There are 4 ventricles).
Both gland are on the outside of this so called Eye of Horus and the 'iris' -which is then referred to as the pineal gland- is the 3rd ventricle, NOT the pineal gland at all!
I began looking into this confusing stuff because the teachings I follow connect the pineal gland to the crown and the pituitary to the 3rd eye, and what I can tell from looking at the brain, this is correct.
I also don't know what these others do with the pituitary gland. Not allocate it to any chakra? While it is a very important gland in the body! That wouldn't make sense?
Look at the images below so you can see for yourself and make up your own mind.
You can see the location of both glands in darker blue here AND the shape of the Eye of Horus in light blue.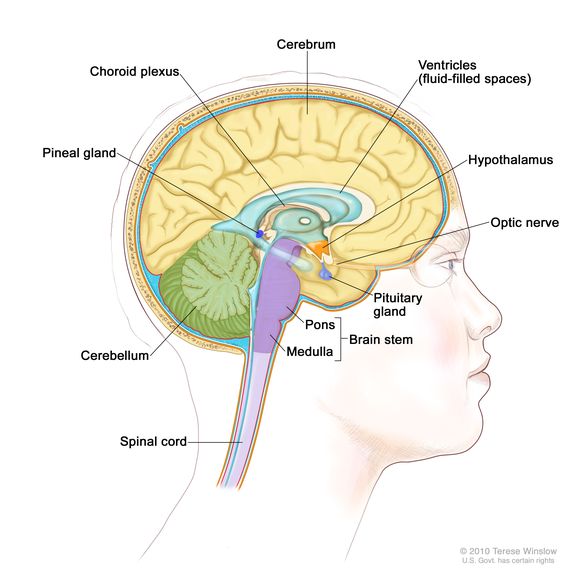 Clearly see how the pituitary is directly behind the eyes:
Go back to the one above to see the pineal is further back & higher up.
An image of the brain centre with the Eye of Horus next to it.
Bear in mind the Pineal is way to the left and is NOT the iris in the middle.
What do you think of this?
Permissions in this forum:
You
cannot
reply to topics in this forum